Greetings fellow eSports fan! If you're reading this, it probably means you want to find out what are the most popular esports games of 2019. No worries, I got you covered!
After researching and collecting plenty of data, the end-result is a list of 28 eSports games relevant in 2019. The standings are based on multiple factors. Things like the playerbase, viewers across streaming platforms, and tournament prize pools among many others.
And one last thing – there are no spoilers on the page, but the links to tournament pages and videos contain spoilers, so be careful! That being said, enjoy the rankings!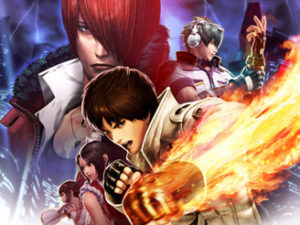 28. The King of Fighters XIV
A technically demanding fighting game with a staggering roster of 58 characters. And only 8 of those are from DLC. (Dead or Alive 6, please take note) Thanks to this, there's an immense amount of depth to keep fighting game maniacs invested. Unfortunately, there's also a very steep learning curve. And it's not just for new players, but also the spectators. This, when coupled with the game's lackluster graphics, hasn't done much good for the game's popularity in eSports.
Total prize pool: $9,050
Premier events: 1
Release date: August 23, 2016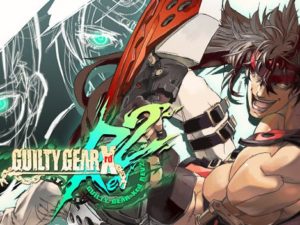 27. Guilty Gear Xrd REV 2
Over the top, flashy, and sometimes ridiculous. That's Guilty Gear Xrd in a nutshell. It's also a very accessible and well-polished game that's fun to both play and watch. But even despite that, it fares only slightly better than KOF XIV in terms of popularity.
Total prize pool: $9,050
Premier events: 1

Release date: March 30, 2017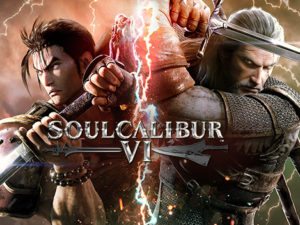 26. SoulCalibur VI
A fast-paced fighting game that's equal parts challenging and fun to play. And when you include the customization options of characters, there's tons of content for both casual and hardcore players. Unfortunately, no matter how cool the game may look, sound, or feel, SoulCalibur VI had a lukewarm reception on release. So even though it hasn't been out for long, it hasn't gained much popularity.
Total prize pool: $9,050
Premier events: 1

Release date: October 19, 2018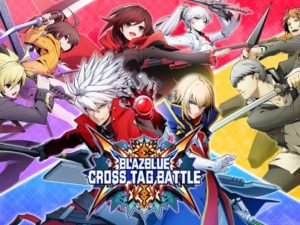 25. BlazBlue: Cross Tag Battle
A very accessible fighting game, focusing on tag-team battles. It's also a cross-over of multiple franchises, aiming to attract both anime and fighting game fans. But the lack of complexity hasn't attracted many hardcore players, so BBCTB hasn't gone anywhere as an eSport.
Total prize pool: $9,050
Premier events: 1

Release date: May 31, 2018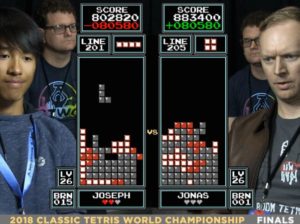 24. Tetris
A classic game that is still popular even today. It's easy to learn, easy to play, but hard to master, requiring both twitch reflexes and strategical thinking. This makes it a favorite for gamers up for a challenge. But the accessibility makes it easy for anyone to tune in, watch, and appreciate the show of skill on-screen.
Total prize pool: $1500
Premier events: 1

Release date: June 6, 1984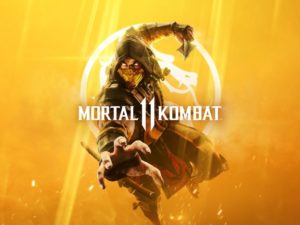 23. Mortal Kombat 11
Bloody, brutal, bone-chilling, and satisfying. And even though this game was invaded by social politics, it's still deep just like any other Mortal Kombat games. The gameplay was slowed down to promote strategic thinking and mind-games. So when paired with the stunning visuals and unapologetic gore, eSports viewers are sure to be invested.
Total prize pool: $43,500
Premier events: 2

Release date: April 23, 2019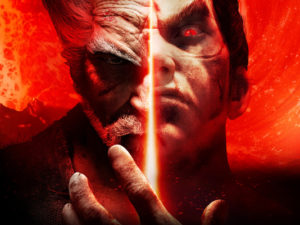 22. Tekken 7
A fast-paced fighting game that's all about flawlessly executed combos, blocks, and dodges. And despite the steep learning curve, viewers can easily appreciate a display of skill due to crisp visuals without any overly distracting special moves.
Total prize pool: $154,747
Premier events: 5

Release date: March 18, 2015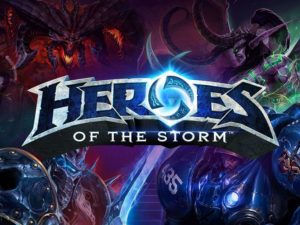 21. Heroes of the Storm
An accessible and extremely team-based MOBA, featuring beloved characters from all Blizzard games. It's flashy, it's fast-paced, and it's enjoyable to watch even without knowledge. Unfortunately, Blizzard has stopped support for HoTS, so any relevance this game had in the eSports scene will completely disappear in 2020.
Total prize pool: $82,250
Premier events: 1

Release date: June 2, 2015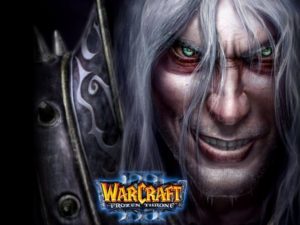 20. Warcraft III
A long-standing veteran in the eSports scene, having dozens of tourneys since its release. Warcraft 3 is a micro-oriented real-time strategy game with RPG mechanics. The gameplay is somewhat slow, but it makes watching way easier and more enjoyable. It recently had a resurgence in popularity due to the announcement of Warcraft III: Reforged.
Total prize pool: $174,261
Premier events: 5

Release date: July 1, 2003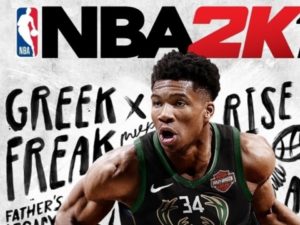 19. NBA 2K19
The latest installment in the NBA 2K series. It plays well, looks good, but is filled with microtransactions. But as long basketball is popular, the game series will live on (and earn money). The developers know this well, so they even funded an eSports league that is quite fun to watch.
Total prize pool: $250,000
Premier events: 1

Release date: September 7, 2018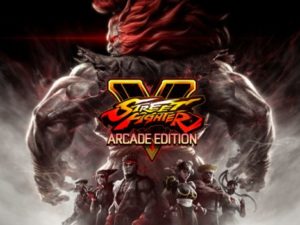 18. Street Fighter V
The latest installment in the Street Fighter series, one of the fighting game giants. It features a vibrant 2.5D visual style that lends itself well to the ki blasting action. It's easy to follow, it's fun to watch, and there's loads of hype moments and reversals. While Capcom almost ruined it with bad monetization practices, the fanbase still remains strong and is gradually recovering.
Total prize pool: $329,419
Premier events: 5

Release date: February 16, 2016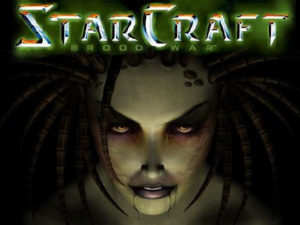 17. StarCraft: Brood War
The grandaddy of real-time strategy games that exploded the eSports craze in South Korea. It's highly demanding technically, having one of the highest skill caps known in video games. And since its release, the meta shifted dozens of times without the game ever being updated. It was a cultural phenomenon that elevated gamers to the status of real athletes. But to the average viewer, it's the fast-paced gameplay and energetic commentary that keeps you invested.
Total prize pool: $200,880
Premier events: 3

Release date: November 30, 1998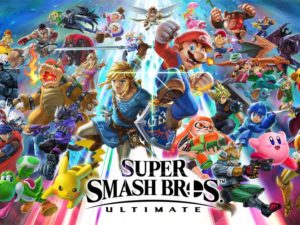 16. Super Smash Bros. Ultimate
A platform fighting game that's unique in the gaming landscape, featuring 82 playable characters from dozens of game franchises. Its fast-paced combat is easy-to-learn and hard-to-master, making it accessible and interesting to almost anyone. Especially because it's less about beating an opponent straight-up and more about throwing them off the platform. This gameplay mechanic has helped create some of the most nail-biting and intense moments in eSports history. And it's still going strong in terms of popularity.
Total prize pool: $128,000
Premier events: 8

Release date: December 7, 2018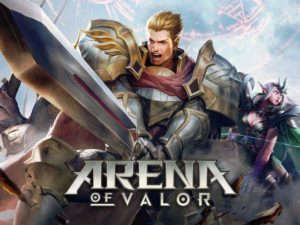 15. Arena of Valor
The most popular MOBA game you've probably never heard of. It's a League of Legends clone developed by Tencent for mobile platforms. So its main eSports following is inside China, featuring tourneys with large prize pools and spectacular live events. But despite the threat of other MOBA giants, AoV's popularity hasn't dwindled at all.
Total prize pool: $1,700,000
Premier events: 2

Release date: November 26, 2015 (China)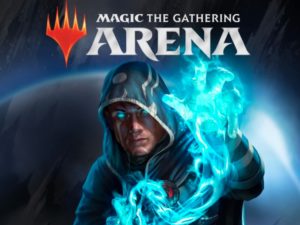 14. Magic: The Gathering Arena
A card battle game that's based on its real-life counterpart, Magic: The Gathering. And while the latter is more popular, the developer has made a bid to increase the popularity of the digital version. As a result, there's a million dollar tourney that has attracted not just seasoned MTG veterans, but also gamers from other games. But only time will tell if it will retain its popularity.
Total prize pool: $1,000,000
Premier events: 1

Release date: 2019 (TBA)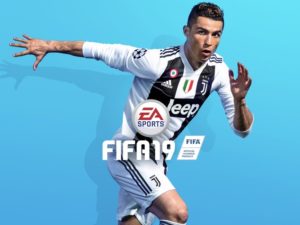 13. FIFA 19
Football (soccer) is one of the most popular sports in the world. And this video game's following shows it clearly. The game itself looks great, plays well, and has an addictive card mechanic that's aimed at exploiting players. But despite the corrupted medium, it's still very fun to play football against others. And it's surprisingly fun to watch others play it as well, especially good players.
Total prize pool: $380,000
Premier events: 2

Release date: September 28, 2018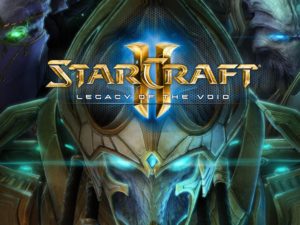 12. StarCraft II
The younger brother that never really achieved the same heights as SC:BW. It maintained popularity due to Blizzard's backing and constant updates. But unfortunately, they shot themselves in the foot by simplifying most mechanics over its predecessor. It became more accessible to players, but it almost never feels like an exciting showdown of skill.
Total prize pool: $1,565,000
Premier events: 12

Release date: July 27, 2010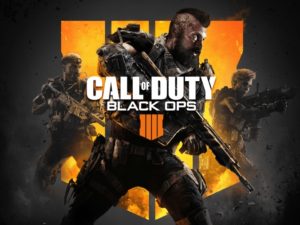 11. Call of Duty: Black Ops 4
If there's one thing Call of Duty games always got right it's the shooting gameplay. It feels great to aim, shoot, and kill your opponents. This is what kept players returning to the CoD multiplayer modes. And it's the same case for BO4. The enjoyment carries over to watching matches. And even without playing the game, it can be enjoyable to see high skill players combat each other.
Total prize pool: $750,000
Premier events: 1

Release date: October 12, 2018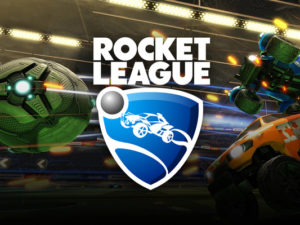 10. Rocket League
What's more exciting than playing soccer? Playing soccer with cars in low-gravity environments, obviously. Who would've thought that such an outlandish concept could be so fun to play and watch? And that's especially the case at a high level of skills, where pro players pull out crazy moves, tricks, and feints to give viewers really intense matches.
Total prize pool: $2,000,000
Premier events: 7

Release date: July 7, 2015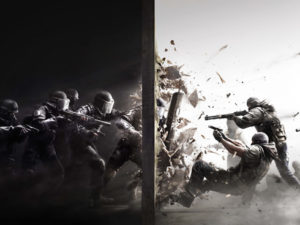 9. Rainbow Six: Siege
Shooting is easy, but aiming is hard. And learning Rainbow Six: Siege is even harder. But despite the ridiculous learning curve, it's a wildly popular tactical shooter. Mostly because it's not just about shooting. It's also about strategy, awareness, teamwork, and using your class skills effectively. Add in the stunning visuals and destructible environments and it almost feels like you're watching a real-life SWAT operation against the world's best-equipped terrorists.
Total prize pool: $2,660,000
Premier events: 3

Release date: December 1, 2015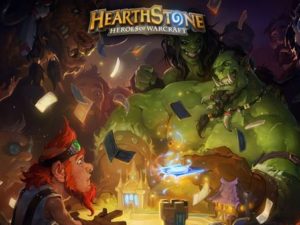 8. Hearthstone
A colorful card game based on the extensive Warcraft lore. It's both enjoyable to play and exciting to watch. (minus the RNG) Unfortunately, because it's so wallet-intensive, most players won't ever get to do much in-game. So they default to watching other, wealthier or more skillful players. But even then, at its highest level, it's really awesome to see crazy deck combos unfold.
Total prize pool: $1,600,000
Premier events: 8

Release date: March 11, 2014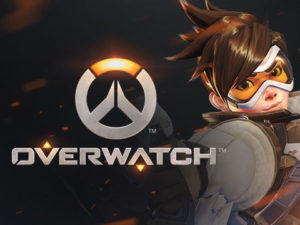 7. Overwatch
A game that's a mix of polished FPS gameplay and MOBA elements. It's fast-paced, stunning, and intense with a wide variety of fun characters and interesting abilities. But despite so many things happening on-screen at once, the game retains visual clarity. It's a great example of how to get watchers interested and keep them watching.
Total prize pool: $1,500,000
Premier events: 2

Release date: May 24, 2016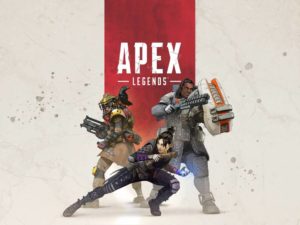 6. Apex Legends
A Battle Royale game that tries to innovate by adding MOBA-like abilities. And it does it exceptionally well. This game came out of nowhere and rapidly grew in popularity. It's both fun to play and watch, but it's too early to tell if it will maintain its popularity or support long-term, being a game published by EA and all.
Total prize pool: $350,000
Premier events: 1

Release date: February 4, 2019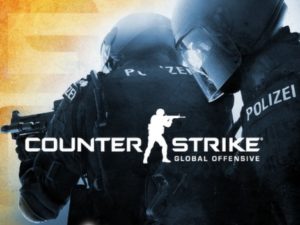 5. Counter-Strike: Global Offensive
A team-based FPS game that's very demanding in terms of twitch reflexes, aiming, and awareness. And over the years, it has grown to become one of the biggest eSports titles in existence, spawning multiple imitations in Asia. It's exhilarating to play and pretty interesting to watch. And while high-level plays can be enjoyed by almost anyone, they can only be truly appreciated by people who have played the game. But even so, it's still growing in popularity.
Total prize pool: $2,000,000
Premier events: 2

Release date: August 21, 2012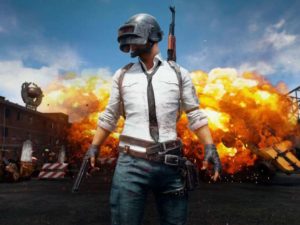 4. PLAYERUNKNOWN'S BATTLEGROUNDS
The first game that truly started the Battle Royale craze, having players on every continent and in every region. It reaches over 200 million players spread across PC and mobile versions. And many people play this game any chance they get. But why wouldn't they? It's exciting to play and nail-biting to watch. And due to the number of players per match, it's way easier to participate in tourneys. This greatly contributed to the game's popularity and eSports viability.
Total prize pool: $5,200,000
Premier events: 19

Release date: March 23, 2017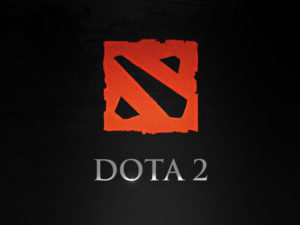 3. Dota 2
The game that started the MOBA genre (I'm sorry, AoS doesn't count). Many MOBAs tried to overtake it and replace it, but most of them died off. While Dota 2 kept evolving, advancing, and growing as an indomitable monolith. It's a very hard game that's slower than most MOBAs. But instead of a lightning-fast spectacle, Dota 2 brings well-paced tactical skirmishes akin to chess matches. It's interesting to watch as a whole and has the craziest team fights seen in any game.
Total prize pool: $4,000,000
Premier events: 4

Release date: July 9, 2013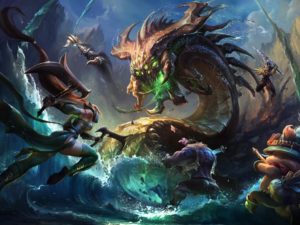 2. League of Legends
A very fast-paced MOBA that has dominated the eSports scene for years. Even though it was seemingly dethroned, it's still as good as ever. Easy to learn, hard to master, and exceptionally easy to appreciate a display of great skill. A regular season in all major regions backed by hype commentary, the drama between teams, rivalries between regions (NA vs EU), redemption arcs, and colossal failures. League of Legends has it all.
Total prize pool:  $9,600,000
Premier events: 12

Release date: October 27, 2009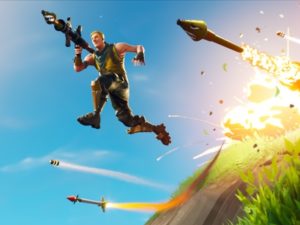 1. Fortnite
A cultural phenomenon. A fort-building game. The pillar of the evil EPIC empire. Call it what you will but there's no denying this game's popularity. It's easy to learn, fun to play, and it's completely free. The accessibility made it an unimaginable success in the gaming industry. And the developers are riding the wave of popularity to double down on eSports, sponsoring a year-long tourney with the $40 million prize pool. Only time will tell if Fortnite will stay popular and if it will ever truly succeed as an eSport. But right now it's undoubtedly the most popular eSports game.
Total prize pool: $40,000,000
Premier events: 1

Release date: July 25, 2017

That's it for the rankings, I really hope you enjoyed reading them! And because 2019 is still underway, there will surely be changes to the rankings, so stay tuned!
What do you think so far? Are the rankings deserved? How would you personally rank the games? How do you feel about eSports in general? Is there anything missing from the list? Let me know in the comments below. Cheers!
Last updated: May 24th, 2019